Live Casino: How Does it Work and What are its Benefits?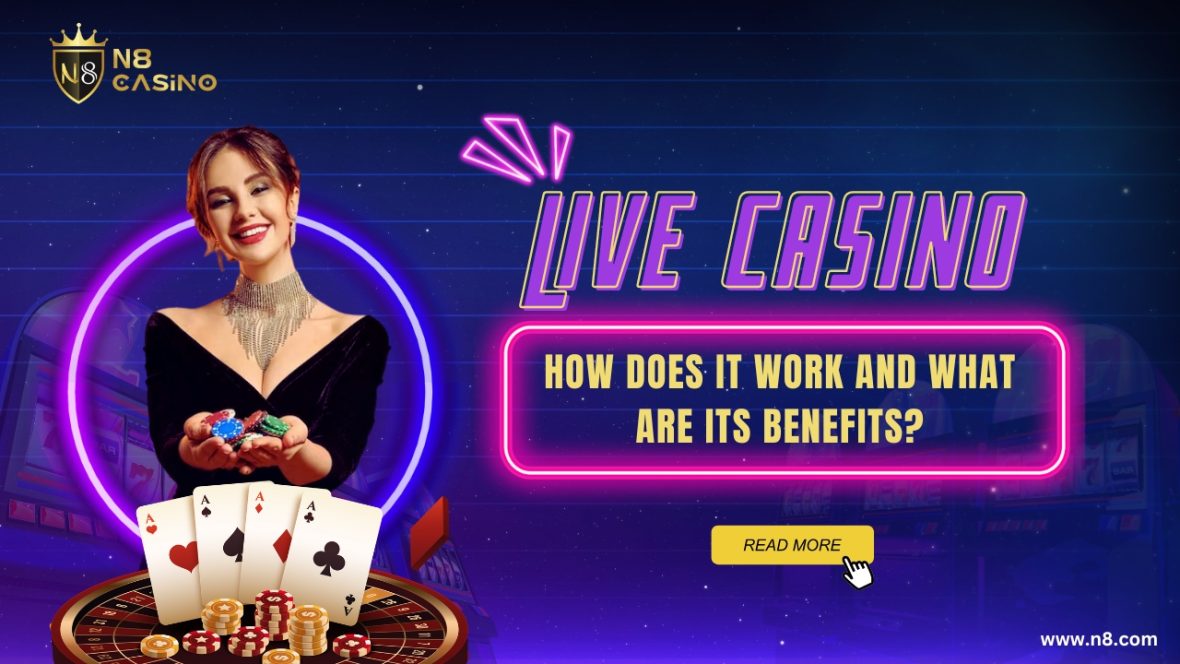 In the past few years, there have been a lot of big changes in the online casino business. One of the most notable is the rise of live casinos. Live casinos are more like standard land-based casinos because they have real dealers, real cards, and real gaming equipment.
This has been a hit with players who want a more interactive and immersive game experience. In this piece, we'll take a closer look at how live casinos work and what advantages they give to players. We'll start with the most basic of information.
What is a live casino?
A Live Casino is an online casino that lets players play games with live dealers. Traditional casino games like blackjack, roulette, baccarat, and other table games can be played in a Live Casino. The main difference between a Live Casino and a normal online casino is that in a Live Casino, the games are played in real time with real dealers instead of computer programmes.
Players watch the games through high-quality video feeds that let them talk to the agents and other players. This lets players have a more immersive and real betting experience from the comfort of their own homes, similar to what they would get at a real-life casino. Live Casinos also often have unique features like different camera views, chat functions, and special bonuses, which makes them a popular choice among people who like to play online casino games.
Advantages of a live casino
There are a number of reasons to play at a real casino.
First off, it's more social than playing at a regular internet casino. Just like in a real casino, you can talk to the dealers and other players. This makes the whole thing a lot more fun and real.
Second, the games at a live casino are guaranteed to be fair. Since the players are real people, the games can't be fixed. This makes you feel good because you know you have a good chance of winning.
Lastly, live casinos have a bigger selection of games than internet casinos. You can find all of your favourite casino games and even some you may not have heard of. This lets you try out new experiences and find the right game for you.
How to select a good live casino
When choosing a Live Casino, it's important to think about a number of things to make sure you'll have a safe and fun time. Here are a few tips on how to choose a good Live Casino:
Licensing and regulation: Make sure the Live Casino is licenced and controlled by a reputable body. This makes sure that the casino follows rules and is held responsible for what it does.
Game Choice: Choose a Live Casino that has a lot of games you like to play. Look for casinos with a wide range of table games, different playing limits, and interesting features.
Quality of the Live Dealer: For a fun game experience, the quality of the live dealer is very important. Look for a Live Casino with dealers who are knowledgeable, friendly, and fun to talk to.
Security and Safety: Make sure that the Live Casino uses advanced security methods to protect your personal and financial information.
Payment Methods: Look for a Live Casino that accepts more than one way to pay, such as credit/debit cards, e-wallets, and bank transfers.
Customer Service: Choose a Live Casino with dependable and easy-to-reach customer service. Look for casinos that offer live chat, email, and phone help around the clock.
By considering these factors, you can find a good Live Casino where you can play games safely and have fun.
Tip: N8 Casino, the best online casino in India, ticks all the boxes mentioned above and is the right choice for Live Casino experience.
What do you need to play live casino games?
You may be wondering what to bring to a real-life casino if you've never been before. Have no fear; we'll detail everything below. We'll focus on what's essential.
Suitable end device
Stable internet connection
Secure payment method
Authentication data
Meeting these criteria shouldn't be too difficult for you. Almost everyone will have access to a cutting-edge personal computer, smartphone, or tablet.
Stuttering live streaming on a website is frustrating, so you should investigate mobile internet. Also, check to see if you've disabled cookies.
What are the most popular live casino games?
The most popular Live Casino games are:
Live Blackjack: A classic card game where the goal is to get a hand value of 21 or as close to it as possible without going over.
Live Roulette: A game of chance where players place bets on where they think a ball will land on a spinning wheel.
Live Baccarat: A card game where the objective is to have a hand value as close to 9 as possible.
Live Poker: A popular card game where players compete against each other to have the best hand.
Live Sic Bo: A dice game where players bet on the outcome of a roll.
Live Craps: A dice game where players place bets on the outcome of a roll.
Live Game Shows: Interactive games that are similar to TV game shows, such as Deal or No Deal, Monopoly Live, and Dream Catcher.
These games are available at most Live Casinos and offer a variety of betting options and unique features to make the gaming experience more exciting and engaging for players.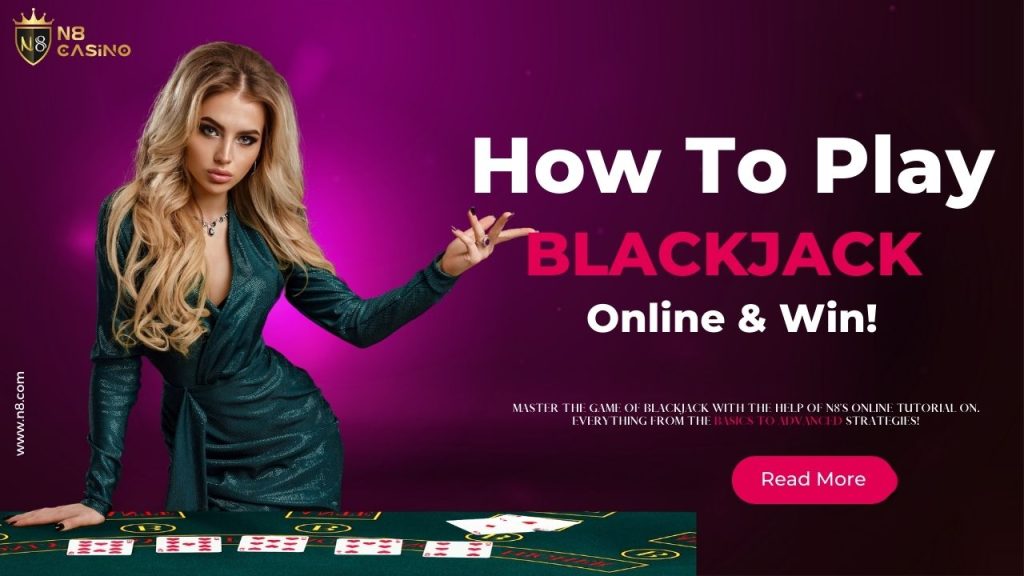 How do live casino games work?
Casino studio, camera operator, croupier, information manager, and pit boss are all essentials for any regular live casino. Live casinos have a limited selection of games because of the high overhead associated with maintaining them.
There are often three separate rooms in a real-life casino's gaming area: the studio, the software room, and the analyst room. However, each casino has its own unique layout. Customers must abide by a set of rules before they can access the service from home.
The live dealer games are broadcast from studios all across the world, frequently at all hours of the night. Croupiers work the tables just like dealers in a casino. However, some traditional casinos do broadcast their games. All of the manufacturers' games are subject to strict government regulation and licensing. There will never be an unfair advantage or disadvantage.
The makers even incorporate extra safety features onto the final product. Automatic card scanning allows for precise game tracking in the event of an accident.
The game's UI and controls are both simple and straightforward. The casino patrons around you won't have a clue as to what you're doing on your screens because you can switch between cameras, music, and voices during betting rounds. Everything happens automatically thanks to the software.
When you play in a live casino, you and the other players interact with a real-life croupier. You can have in-game conversations with them if you like. Watch the action unfold in stunning high definition right in front of your eyes. Relax at your own home and take pleasure in the show.
Virtual reality (VR) games are now available at some online casinos. Playable Virtual Reality games include VR Roulette and a few card games. Virtual reality glasses are required for play.
What is the difference between live dealer games and other online casino games?
Live Dealer games are different from other online casino games because they are more interactive and realistic. Here are a few important differences:
Real Dealers: In Live Dealer games, the games are run by real dealers, which makes the experience more real and engaging for the players. Other online casino games, on the other hand, mimic the games with the help of computer programmes.
Live Action: Live Dealer games are played in real time, so players can see what's going on as it's happening. This adds to the fun and interest of the games.
Socialising: Most Live Dealer games have a chat feature that lets players talk to the dealers and other players. This makes the experience more social and engaging, like what you'd find in a real-life casino.
Options for betting: Live Dealer games usually have more betting options than other online casino games, so players can make their bets fit their tastes and budgets.
Overall, Live Dealer games are more engaging and real than other online casino games, which is why they have become more and more popular over the past few years.
Why choose N8 for playing live casino?
The N8 live casino platform is a top choice for players looking for an immersive and engaging live gaming experience. With its cutting-edge technology, N8 offers high-quality video streaming, real-time gameplay, and professional dealers that make you feel like you're playing in a real casino.
Additionally, N8 provides a wide range of live casino games, including blackjack, roulette, baccarat, and poker, with various betting options to suit every type of player. The platform is also optimised for mobile devices, N8 app allows you to play your favourite games on-the-go. With its exceptional features and unparalleled gaming experience, and round-the-clock customer support N8 is undoubtedly the best choice for anyone looking to enjoy live casino gaming.
FAQs
How do I join a live casino game?
To join a live casino game, you'll need to sign up for an account with the live casino platform and make a deposit. Once you've selected a game to play, you'll be connected to a live dealer and other players at the table through a live video stream. You can interact with the dealer and other players via a chat function.
Is it safe to play at a live casino?
Yes, it's safe to play at a reputable live casino that's licensed and regulated by a reputable gaming authority. Live casinos use advanced encryption technology to protect players' personal and financial information and ensure fair gameplay.
Can I play live casino games on my mobile device?
Yes, many live casino platforms including N8 online casino are optimised for mobile devices, allowing players to enjoy their favourite games on-the-go. N8 Casino even offers dedicated mobile apps for iOS and Android devices, making it easy to access your account and play games from your phone or tablet.
What is the role of a live dealer in a live casino game?
A live dealer in a live casino game is responsible for dealing the cards, spinning the roulette wheel, or facilitating the game in real-time. They also interact with players via a chat function, creating a more engaging and social experience.
Can I play live casino games for free?
Most live casino games can't be played for free because they require a real-money deposit. But some live casino sites may offer demo versions of some games so that players can try them out without risking any real money. It's important to know that demo versions may not properly show how the game works or what it's like to play with real money.