Who Will Win the T20 World Cup? Cricket Betting Tips & Predictions
October 20, 2022
578 Views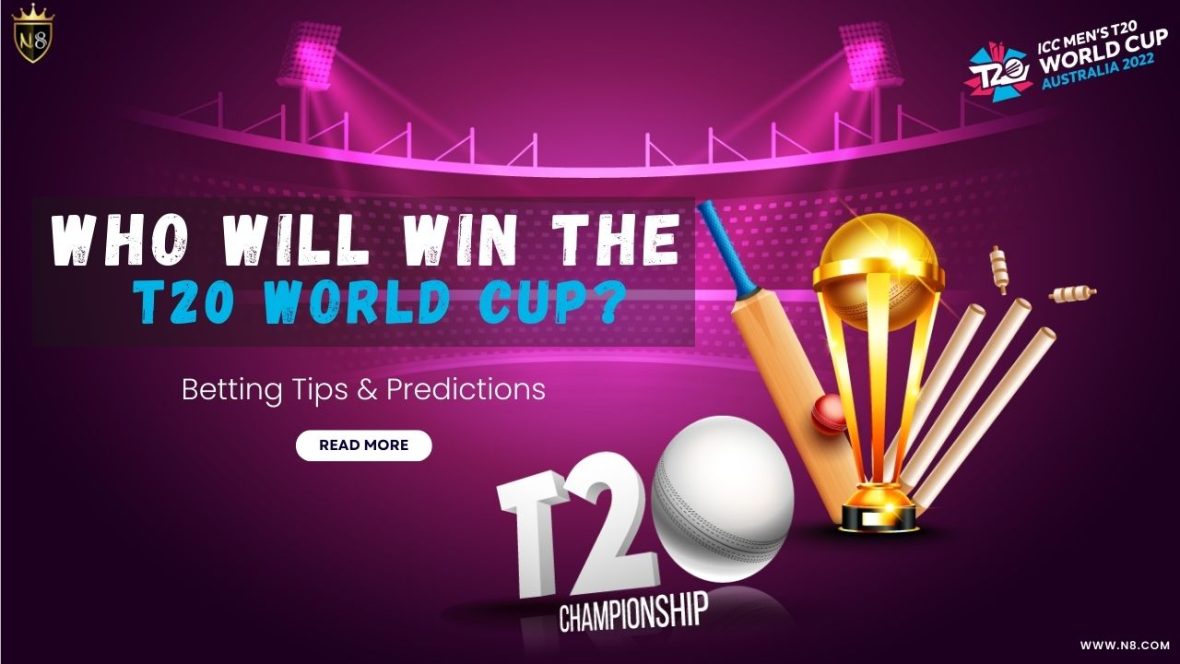 The pinnacle of 2022's cricketing season ICC T20 World Cup is here. Australia is hosting the eighth ICC Men's Twenty20 World Cup, which began on October 16 and runs through November 13, 2022. As the World Cup season began, there has been a discernible rise in interest among cricket fans and betting enthusiasts. Who, though, will claim the title of T20 World Champions later this year? Read on for betting tips and predictions as we breakdown the competition, including predictions, lineups, key players, and more.
The Teams
16 nations, including the tournament hosts Australia and New Zealand as well as India, Pakistan, England, Afghanistan, South Africa, and Bangladesh, are competing in this year's T20 World Cup. The first four teams to qualify for the tournament are the West Indies, Sri Lanka, Namibia, and Scotland.
ICC T20 World Cup 2022 Favourites
Currently, India is listed as the second favourite, behind only the home team, while England is listed as the seventh favourite, at odds of 7/2.
England has entered a new era of white-ball cricket under Jos Buttler's leadership, and while some doubts have been answered—Ben Stokes is expected to return, while Jonny Bairstow has been ruled out due to a golf injury—many remain.
Even while England is sad to see Jofra Archer go, they are overjoyed to have Mark Wood back in the lineup.
But stopping runs has been a struggle for the 2010 champions, and Harry Brook's form has made picking a middle-order batsman a bit of a conundrum. Just how do they strike a middle ground?
Australia's batting lineup features both a formidable top four and some of the best bowlers in cricket history. Adam Zampa, Pat Cummins, Mitchell Starc, and Josh Hazelwood will be able to frustrate even the most formidable batting orders.
Australia is ranked sixth overall, but despite this, they are optimistic about their chances in Group 1 against Afghanistan, England, New Zealand, and a few of the qualifiers.
With that out of the way, we'll dive into an in-depth comparison with each team's chances.
Also Read: T20 World Cup Betting Guide
Our prediction for Australia in the 2022 T20 World Cup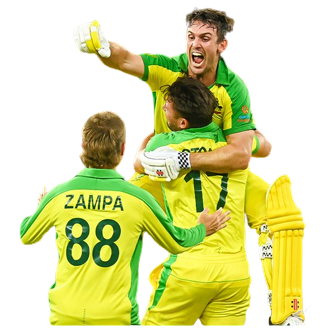 Although the Baggy Greens are the tournament hosts, the reigning champions of the 2021 World Cup, and feature some outstanding talent throughout the squad, we do not expect them to get past the quarterfinals.
The Australian cricket team is quite seasoned and tough, so we can't be too certain in our prediction. The Australian team has one of the oldest average ages in the tournament at over 31.
They're in a challenging group with two of England, New Zealand, and probably Sri Lanka vying for first and second place. They can still qualify for the tournament if they finish in second place, but suspect they will be eliminated in the semi-finals by whoever wins Group 2.
Our prediction for India in the ICC T20 World Cup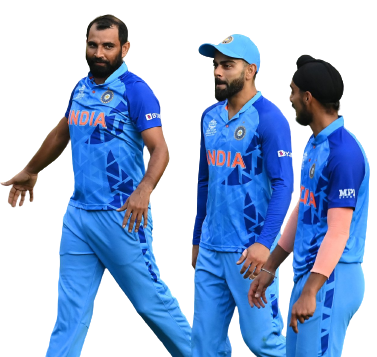 They are the odds-on favourite in online sports betting, and rightly so. India has the strongest top three batsmen in this format of the game, at least on paper, at the World Cup, with KL Rahul, Suryakumar Yadav, and Virat Kohli.
Nonetheless, their track record in the recent past raises some red flags as does the loss of their strike bowler, Jasprit Bumrah, due to injury. It has been 15 years since they last competed in and won the T20 World Cup. They've just made it to the finals just the one time (in 2014 where they lost to Sri Lanka after their win in the inaugural event.
The Indian Premier League (IPL) is the most successful proponent of T20 cricket since the format's debut over 20 years ago, making India the current hub of this game. That rubs salt into the wounds even more.
Strength in depth is another area where there are doubts leading up to the competition. Batting struggles are mitigated by Suryakumar Yadav and Hardik Pandya, but Rohit Sharma's team has serious problems and the skipper himself has struggled while opening. The other major chink in the armour is their bowling at the death. This was on full display in the Asia Cup loss to Pakistan and in the opening game of the series against Australia. The bowlers just couldn't protect defensible totals.
Even so, we predict that India will go to the semifinals, where they could lose unless they overcome their jitters on the big stage.
What we predict for Sri Lanka in the T20 World Cup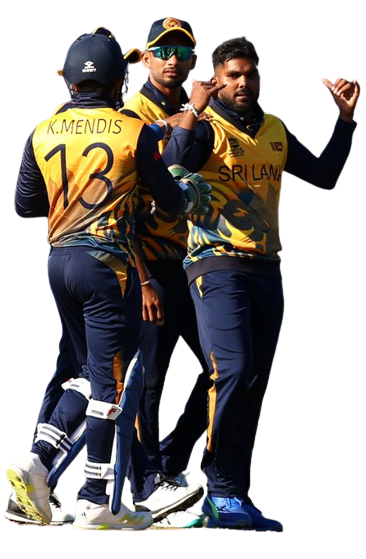 Following their victory in the Asia Cup, the team has its sights set on the World Cup. They're up against it, what with a youthful team, a few key players out injured, and the fact that they're hardly recognisable as the same team that boasted world-class quality just a decade ago.
However, there are promising things to anticipate.. Pathum Nissanka, despite being so young, has quickly become one of the most threatening opening batters in world cricket. From a batting viewpoint, he and his opening partner Kusal Mendis show great promise.
High-calibre spin bowlers have historically flourished in Sri Lanka, and this generation is no exception. Wanindu Hasaranga is a global phenomenon, while Mahesh Theekshana, the "mystery spinner," is renowned for his unique tweaks and variations.
This team's each way price of 34.0 is crazy, but if you're looking for a long shot, you could do worse.
Our prediction for England in the T20 World Cup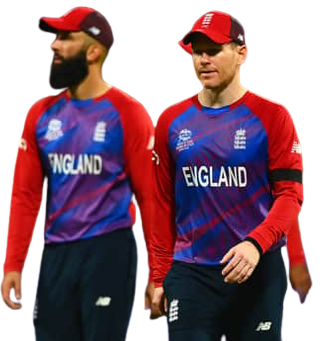 Twenty20 cricket has not gone well for England this year; prior to their current tour of Pakistan, England had lost three consecutive series to the West Indies, India, and South Africa. Not exactly what you'd expect from possible runners-up.
Those losses are concerning, but England still has a roster full of superstars who can back up their claims with individual performance. For example, Jos Buttler has the experience of having won the Orange Cap in the IPL to carry into the World Cup. They have a deep batting order, with Adil Rashid, a talented hitter, batting as high as 11 in recent games. The middle order for England blends practicality and dynamism, and Liam Livingstone, the most aggressive batter in their lineup, shines out as a result.
Then there is their bowling department, led by the dangerous but pricey spinner Adil Rashid. Their quartet of Chris Jordan, Reece Topley, David Willey, and Sam Curran is a formidable combination of control and wicket-taking powers.
It's likely they'll be one of the finals, but in all good faith, at this point we can't recommend betting on them.
What we predict for Pakistan in this year's World Cup
Everyone knows how crucial it is to have a good opening pair, and the green team has two of the top batters in the world in Mohammad Rizwan and Babar Azam. Together, their numbers in this arrangement are staggering.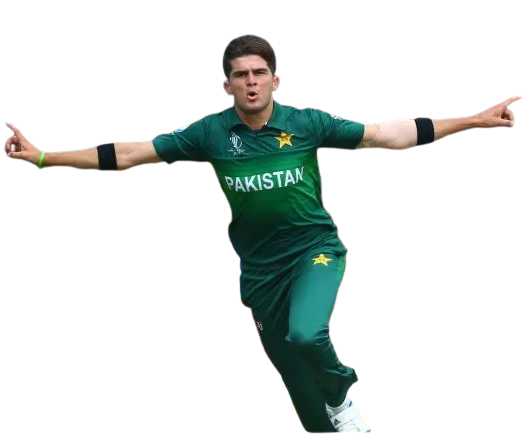 As an opening pair, they score over 50 runs per innings, or over 8 runs per over. Seven century stands separate them from the maximum partnership possible at this time of writing (203). Babar Azam scored 303 runs to win the previous World Cup, and Mohammad Rizwan scored 281 runs to place third.
Their 2021 campaign was flawless, with the exception of the semi-final match against Australia, which they lost due to a freak knock by Matthew Wade.
The middle order is a cause for concern; are there enough players there to take the team far in the World Cup? Losing the dangerous Fakhar Zaman, who suffered a knee injury, is a major setback.
Nonetheless, re-creation Shan Masood is a rising star who is carving out a niche for himself with Derbyshire in the county championship. He also consistently performs well for the Multan Sultans in the Pakistan Super League. There is less respect for Asif Ali and Khushdil Shah, and the lower-order batting is suspect.
Bowling-wise, Shaheen Shah Afridi, Mohammad Nawaz, Usman Qadir, and Naseem Shah provide them with the means to threaten the opposition.
We think Pakistan has a good chance of winning the event and are picking them as an underdog. Our in-depth market analysis and expert cricket predictions indicate that Pak being the best chance to win at the best odds.
Our Prediction for New Zealand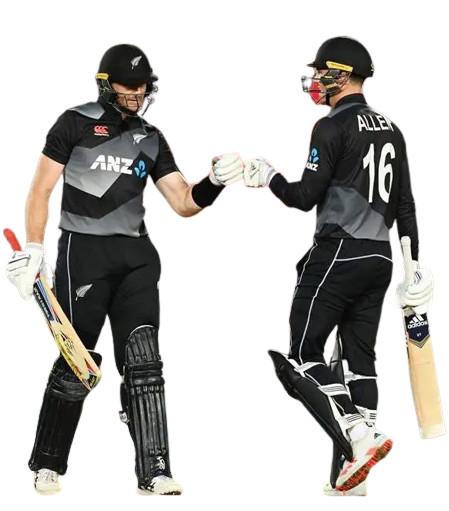 With the likes of Williamson and Boult on board, any squad has a fighting chance. Martin Guptill has been dictating to bowling attacks for years, and Devon Conway is a bona fide superstar, so they are well-equipped at the top of the order.
However, the New Zealand T20I team has not faced any of the top teams in the globe thus far in 2022. As of the 14th of August 2022, they had won nine of their 10 matches. However, the West Indies were the only team of any worldwide renown among their opponents. Ireland gave them a scare in a dramatic three-match series earlier in the year. It has not been persuasive in the least.
We predict that the team will not advance out of the group stage due to their lack of thorough preparation.
What we predict for South Africa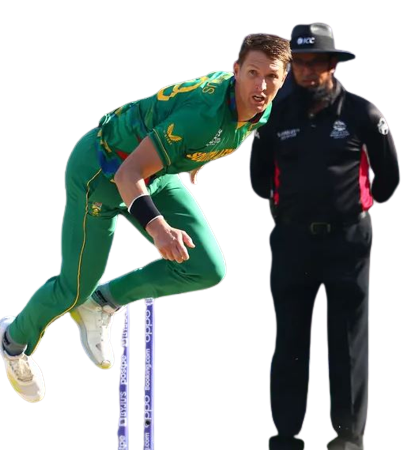 The Proteas have never made the final of a Twenty20 World Cup – astounding though it may seem given their rich cricketing heritage.
They have shown promise this calendar year – a T20 series tie with India in January followed by a 2-1 win over England in the summer.
In Kagiso Rabada, they have one of the world's most potent T20 fast bowlers. A blockbuster signing for the Punjab Kings in the Indian Premier League, he ended with 23 wickets – the third highest in the competition. Quinton de Kock is a master of this format and will continue to be important to their plans, while Tristan Stubbs is an exciting young all-rounder that can score at a frightening pace.
However, their record in this tournament hardly inspires confidence, and it's hard to see them advancing from a group that includes Pakistan and India.
Prediction for West Indies in the T20 World Cup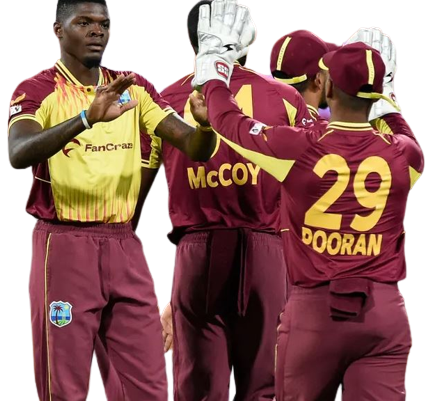 They have more victories in the Twenty20 World Cup than any other team, with two victories in 2012 and 2016. Their record in Twenty20 international cricket this year is among their worst ever.
As of September 25th, they have only won seven of their 18 T20 games this year. It's also difficult to overlook their terrible performance in the last World Cup; they made it out of the group stage with only one victory in five games and a net run rate of -1.641.
It's not like they don't have any talented players. With a career strike rate of 130.77 in Twenty20 Internationals, Nicolas Pooran is settling in nicely as the new West Indies captain, and Shimron Hetmyer is widely regarded as one of the best finishers in the game. Jason Holder, a fierce rival, is also a legitimate wicket-taking option.
But we don't think they'll make it out of their group.
What we predict for Bangladesh in the 2022 ICC World Cup
A modern sports team should have done better than they did last year.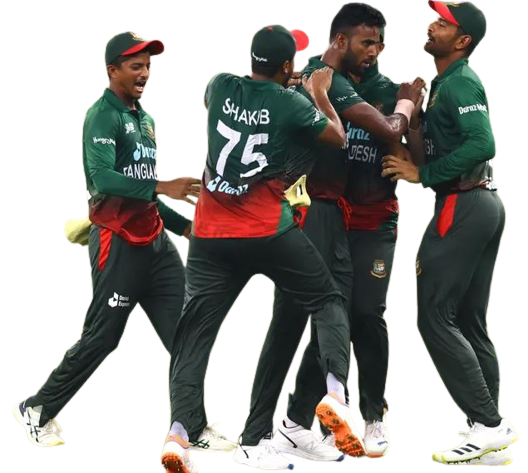 They were eliminated in the preliminary round after losing every match, and their performance did not improve after that. In fact, they've only won three Twenty20 internationals out of 13 since the World Cup ended.
The wickets in Australia will not only be hard, but also quick, and sadly, there isn't a surplus of pace in the side that can take advantage. Litton Das is a tremendous talent despite his pedestrian batting average of 20.64 and his respectable strike rate of 126.03. To aid a fragile batting order against the finest bowlers in the world, he will need to perform at a high level.
We have serious doubts whether they will make it to the semi-finals.
Which is the best cricket betting app for the T20 World Cup?
When the action begins, you can count on N8 Games to be there. We provide our customers thousands of pre-match and in-play online cricket betting possibilities and live streaming. There's also amazing first deposit bonuses, weekly bonanza bonus, the lucky wheel, T20 World Cup promotions and many more on N8. Download the N8 app and carry the T20 World betting in your pocket!
Also Read: Prep for T20 World Cup betting: T20 World Cup 2022 schedule and betting odds