5 Exciting Slot Games You Have to Try Right Now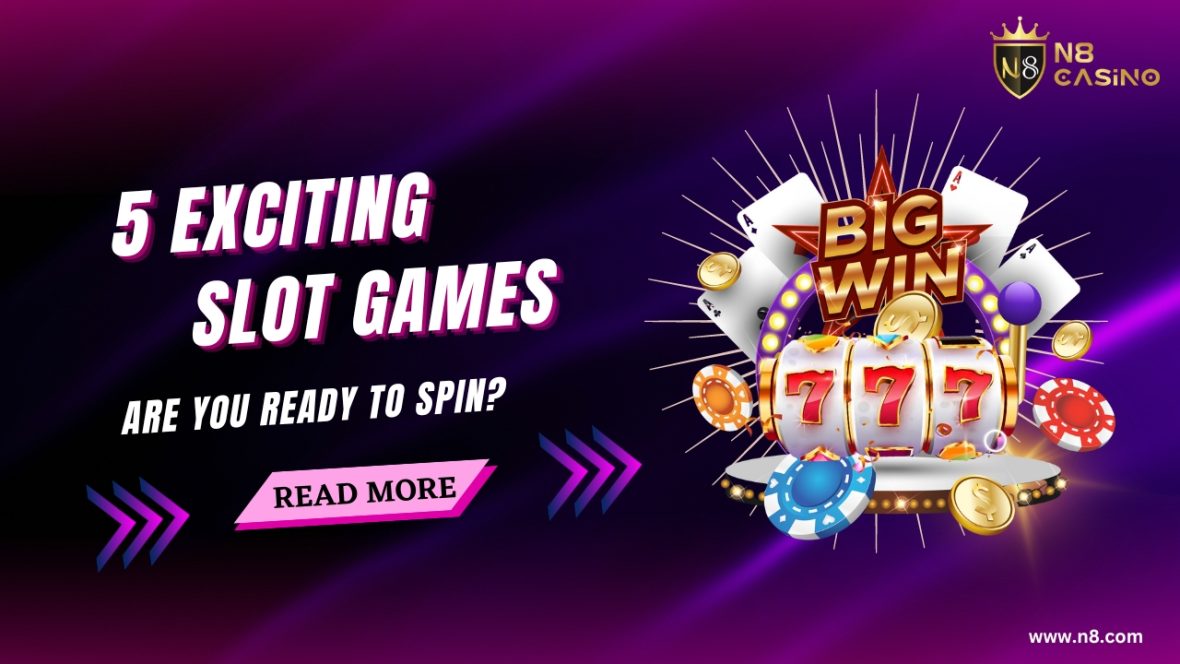 Love slots? Then these five must-try slot games are perfect for you! Whether you prefer classic or modern gameplay, there's an option here that'll be just right. Let the fun begin now!
Are you craving some exciting online slot games action? Try your luck with these five incredible slot games that will bring you hours of fun and the chance to win big! Whether you're a fan of classic-style slots or more modern takes on the genre, there's something here for everyone. So get your gaming shoes on and get ready to spin!
Online slot games
There is a wide variety of jackpot slots available in the world of online casinos. Playing a slot machine game that helps you forget about the passage of time while also keeping your mind active is the pinnacle of entertainment. For first-time users, the sheer number of options may seem intimidating, but don't worry; N8 has got you covered.
Learn about three must-play slot machines for online casinos here. All of the games cited above have engaging elements that make them fun to play for long periods of time. Our curated collection of free online slot machine games is sure to keep you entertained for hours with its breathtaking visuals, progressive jackpots, generous payouts, and innovative features.
1. Starburst
From NetEnt comes a much-loved classic – Starburst! This vibrant, five reel, 10 payline game has become one of the must-play slot games since its release. Featuring beautiful jewels and a mesmerizing soundtrack, players can take advantage of wilds that expand over an entire reel and give respins for more winning opportunities. Win up to 50,000 coins with this exciting slot game!
Although Starburst is a low volatility game, players who get lucky at a top real money site can win as much as 50,000 in a single spin because of the game's eye-catching 3D visuals, catchy soundtrack, and space theme. It's easy to see why Starburst is so beloved by players at the finest online casinos, with its thrilling reel re-spins, stacked wild reels, and each way wins on its 5 reels.
The Starburst slot machine was created by NetEnt with a wide range of online slot gamers in mind. Whether you're playing for free or real money, this is a fantastic introduction to the world of current 3D video slots for people who are used to the classic Vegas slots. It's fun, and you might even win a lot of money once in a while, but the hit ratio is so high that big payouts are more the exception to the rule. Starburst, a must-try slot game that's ideal for gamers looking for low-risk games, so they may stretch their bankrolls further or use up free spins they've received occasionally from casinos.
2. Gonzo's Quest
Accompany the famous Spanish adventurer Gonzo in his quest to locate El Dorado. Instead of traditional reels, the Avalanche feature of this fascinating slot game causes symbols to fall into a 5 x 3 grid, whereupon any winning combos are exploded to make room for even more symbols. If a player experiences an avalanche and then continues to win, the avalanche can increase in size until it reaches a maximum of a 15x multiplier.
Since you progress through this mission, keep an eye out for Free Fall icons, as they can result in substantial payouts if you happen to land on them.
Gonzo's Quest is packed with features beyond its stunning 3D graphics.
The game's visuals are superior to many modern online slots, with 3D images that pop out of the screen and an animated Gonzo who cheers on players. The reels themselves are surrounded by carved stone statues, and the mask symbols depict Inca gods of good fortune, which you, of course, will ideally share. Come along with Gonzalo Pizarro as he searches for El Dorado, and maybe you, too, will find your fortune in the slot game you just have to try.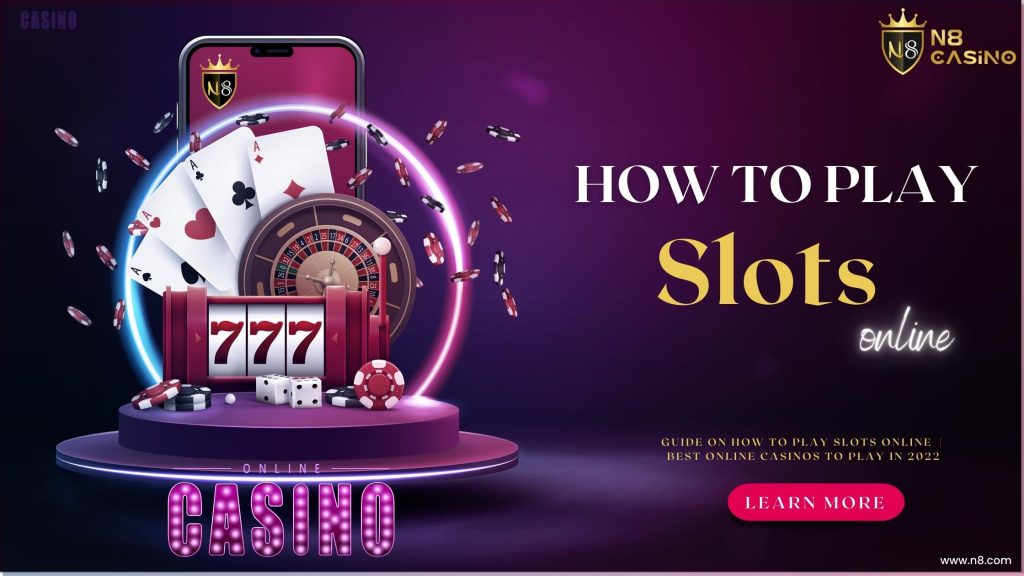 3. Immortal Romance
Immortal Romance, a slot machine with a vampire theme, may be what you're searching for if you're in the mood for something a little more up-to-date. The game's 243 paylines and five reels are exciting enough on their own, but the inclusion of characters like Michael, the enigmatic vampire scientist, adds even more variety and replay value. This fascinating game has a lot of potential for large wins because of its generous extra features, including as free spins with multipliers.
When it first premiered in December 2011, Immortal Romance rode the success of movies like Twilight and television shows like The Vampire Diaries to great success. The game's enigmatic characters resemble the cast of The Vampire Diaries in appearance. Their backstories become more detailed as the player accumulates more rewards and cash. So, carrying on with the game will help you figure out the riddle.
The journey of these exquisitely drawn characters is heightened by a subdued gothic romantic score, and when certain symbols are touched, they dance out of the screen in spectacular 3D. There are four major protagonists, but there are also symbols such as a country manor, a library, an antique scroll, a glass of wine (or blood), and the four main people themselves.
4. Book of Dead
Play'n GO's Book of Dead slot machine serves as a prologue to their Legacy of Dead game and transports players to Ancient Egypt while providing numerous opportunities to increase their chances of unearthing hidden treasure. This particular slot continues to be popular despite the fact that it has been available for play for quite some time now, and there is a good reason for this.
When the book sign appears in at least three different positions, the bonus round of free games will begin. A symbol is chosen at random, and once it lands on a reel, it will extend across the entire reel, increasing your chances of winning and awarding you a payment. After then, the symbol expansion will take place, increasing your chances of winning by adding new opportunities for winning combos.
Excitingly, Play'n GO also included a Gamble option, which gives you the opportunity to double your win if you correctly identify the colour of a face-down playing card, or to quadruple your prize if you feel very adventurous and pick the correct suit. You can find out more about what makes Book of Dead one of the slot games you just have to try by checking it out for free on the N8 Casino site.
5. Lucky Mahjong Slots Online
This timeless board game has endured the test of time, and that's why we're confident you'll have a great time playing our online casino version of it. When compared to the traditional Chinese board game Mah Jong, Lucky Mahjong is most similar in appearance.
Typical game boards feature a green grid and an overhead arrangement. Mahjong tiles crashing together, and traditional Chinese music provide the ambiance, with the reels' soothing piano music providing the perfect complement. The soothing soundtrack really sets the mood for a fun and easygoing experience.
Three columns of three titles each stand in for the reels. When the spin button is pressed, the Tumbling Reels feature is activated instead of the reels spinning. Each screen's upper and lower edges feature nine different titles, including nine Mahjong games, nine paylines, and nine different games. This slot machine is a favourite among gamers because of its high payouts (up to 9,000 coins) and generous free-spin bonus.
If you've never played traditional Mahjong before, you'll find that learning the tiles is the hardest part of the game. So, if you're not familiar with Lucky Mahjong slots, you'll need to take some time to study the symbols and determine their relative values. Any appearance of the game's lowest-paying symbol on reels one and two will double that player's wager on that line. Whatever the case may be, a full reel of this icon can be worth as much as 100 times its original cost. After that, there are eight more symbols, each one a step closer to the final gold one. The latter has a multiplier range of 2x-750x the initial line wager. As for how many reels it will stop, that's up in the air.
If you're looking for a must-try online slot game that will challenge your mind, look no further than Lucky Mahjong Box Slot on the N8 online casino site.
Why play slot games on N8
The N8 online casino has a huge selection of games, great welcome bonuses, quick withdrawals, and a safe and secure environment to play in. We also offer round-the-clock customer support in local languages. The N8 casino app (iOS and Android) help you carry around all the best online slots games in your pocket. 
FAQ about slot games, you have to try
What are the best free slots to play?
We personally feel that Gonzo's Quest and Starburst are the best free slots to play.
Are there any free slot games?
All of the slot games on N8 are free to play.
Do online slots pay real money?
They do, if you sign up with a reputable and trustworthy online casino slots site.