How To Play Andar Bahar Online & Win
January 9, 2023
769 Views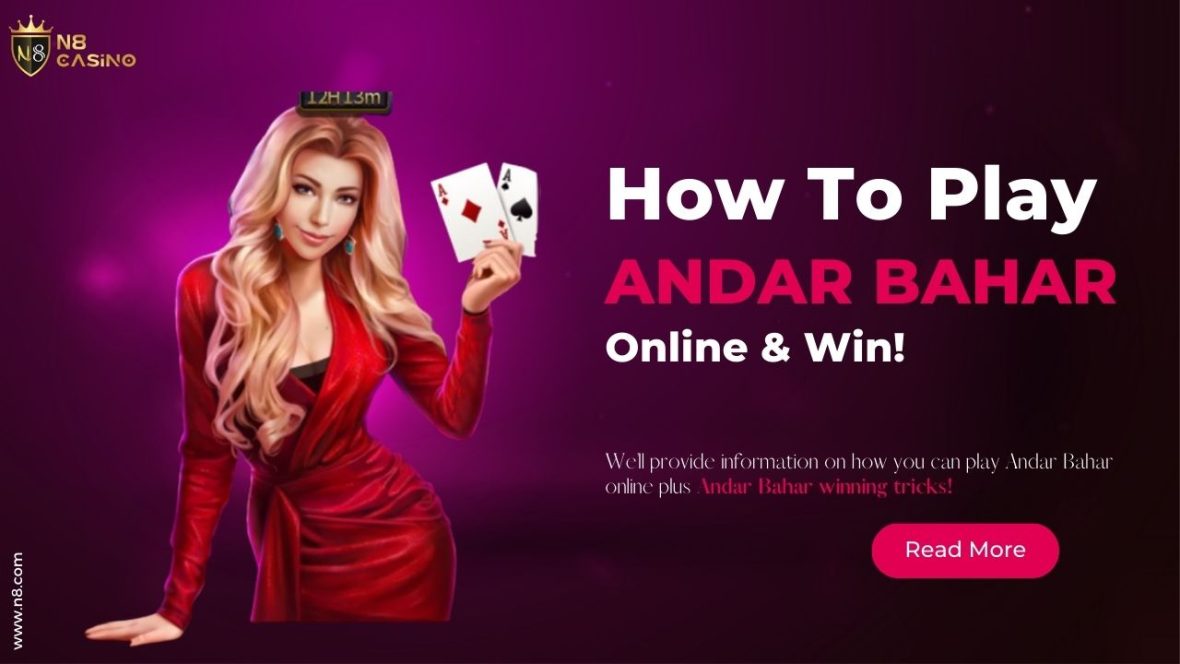 The Andar Bahar Game, or Andar Bahar, is an Indian card game of chance. It's a straightforward and simple game to learn, but it has some intriguing twists that have made it a huge sensation. Since then, online versions of Andar Bahar that can be played at online casinos as well as an Andar Bahar mobile app have also emerged to capitalize on the trend. It can be hard to win though unless you know how to play Andar Bahar. We'll provide information on how you can play Andar Bahar online plus a few Andar Bahar winning tricks.
What is Andar Bahar?
Andar Bahar is a card game of chance using only one pack of cards. Aside from placing bets, the players do not play any part in the game. After asking for bets from the players, the dealer shuffles and cuts the deck.
Joker cards would be dealt face up to start, and then the dealer would alternate stacking two heaps of cards. Inside, also known as Andar, refers to the initial card dealt by the dealer. The "Bahar" pile is the other stack created by the second card. Bets are placed on which stack a first card of a given value will appear. To sum up:
In Andar Bahar, you use a regular deck of playing cards to compete in a straightforward game of chance.
Guessing whether the Andar box or the Bahar box will come out on top is the game's primary objective.
After the first shuffling and reveal of the Joker by the dealer, play officially begins.
The next step is for the players to place their bets by attempting to predict which sequence of boxes the Joker card will fall into. If you choose Andar or Bahar properly, you win.
You can learn how to play Andar Bahar, discover the Andar Bahar winning formula, and make consistent money online if you are interested in excitement and making quick cash in your spare hours by following the steps outlined in this article.
How to play Andar Bahar online
Andar Bahar is played using a conventional deck of 52 cards, much like poker and many other standard card games. Once you have learnt how to play Andar Bahar, you can start playing. You'll join a virtual table with a dealer and other players, and everyone will sit in a circle around the dealer.
Andar Bahar games are played by placing wagers on one of two piles, Andar or win, and the other, Bahar or lose. If your wager pans out, you carry out the arrangement and are paid in actual money. And that's about it.
Sounds relatively simple? But it's not as easy as you think once we dive into Andar Bahar game rules and winning formulas. Playing Andar Bahar online is the same as playing the game with real-life friends and family. There isn't much of a distinction between experiencing the thrills of online gaming by yourself or with a group of friends.
You can try your luck for free or for real money, whichever you like. The games move at breakneck speed, are utterly engrossing, and will have you on the edge of your seat the whole time.
This classic favourite is great since it can be played anywhere. For most card games, all you need is a deck of cards; there's no need for special equipment like tables, wheels, or chips. Online, Andar Bahar is a completely portable experience. It's as easy as clicking a button whenever you like on your desktop computer, mobile device, or tablet.
Andar Bahar casino game tutorial
When learning how to play Andar Bahar online, the first thing you'll notice is that the dealer shuffles, cuts, and deals a single card face up on the table. In Andar Bahar, this is the highest-value card, and it must be beaten to win.
The highest card in a hand is called the trump card or, more commonly, the House card. Andar Bahar tactics dictate that once this is decided, all current players must place wagers on the two distinct piles. The Dealer will create two distinct piles, one on either side of the "House card," which will be in the middle of the table. The names Andar and Bahar are given to the two heaps.
When you are first learning how to play the Andar Bahar live casino game, the lowest and highest limit on the amount of money being played is typically stated automatically according to the stakes you choose to play for. This allows you to get a feel for the game without having to worry about going over your budget. The amount of the stake that is required to play Andar Bahar games in a genuine casino is determined by the casino itself.
The dealer in an online app for real money deals out individual cards from the deck, one after the other in a sequence, turning them over as they are dealt, and laying them down on the table in a pattern that alternates with the Andar Bahar piles.
Suppose, however, that the colour of the house card appears to be black. The game's first card is dealt into the Andar pile, and if it's red, the Bahar pile is where it goes because of the Andar Bahar rules. We'll get more into the rules later.
The dealer will then place the first card into the Andar pile, and if the colour of the card is red, it will be placed onto the Bahar pile in the game according to the Andar Bahar tricks.
The dealer will continue to do this until one card is shown whose rank corresponds to the value of the house card, which will be determined at the start of the Andar Bahar online game. Players who dealt on the matching card win the round in Andar Bahar, whilst players who bet on the other pile will come out on the losing end of the game.
Basic rules of playing Andar Bahar online
Andar Bahar is a straightforward card game, but there are still some fundamentals you need to grasp before you play. Online casinos, especially those that are newer or have more features, and live casinos may provide slightly different ones. The following are, nevertheless, the general guidelines for Andar Bahar:
Everyone in the game can see the same card after the pack is cut.
When a player sees a card with the same value in both Andar (to the left) and Bahar (centre), they can choose to wager on either outcome (to the right).
The Andar and Bahar betting positions receive their cards next. If the initial card is of a dark suit (hearts, clubs, or spades), Andar will deal. If it's red (clubs or hearts), it'll kick off in Bahar.
In the event of extra wagering, players will be given two cards at each betting position before settling their bets.
While you wait for a match, the cards are dealt in a random order to each of the betting places.
The round ends when a card with the same value as the selected card is dealt to either of the betting locations.
You have won your wager if you chose Andar or Bahar as your betting location.
The dealer wins all other bets.
What's the winning formula when playing Andar Bahar online game?
The formula for determining who wins in Andar Bahar is as follows.
According to Andar Bahar gameplay, the payment in terms of wins typically mirrors the slightly higher probability of the first card to emerge in the pile of the first card. Common payout odds for a winning bet on the first card pile are 0.9:1. In the same vein, the Andar Bahar winning formula states that a winning wager on the second card pile will result in payouts of odds of 1:1.
A deeper look reveals that the likelihood of the first matched card appearing after the initial card is 51.5%. As a result, it's simple to determine that the house has an edge of 2.15 percent on the first card pile and 3 percent on the second card pile.
Andar Bahar winning tricks
Keep in mind that the stakes double every time you lose a match.
When you win, your stake automatically returns to its starting value.
When using an online Andar Bahar for real money app, it is important to keep your betting to a reasonable level. If you keep losing, it's time to leave the table.
When betting, it's a beginner's mistake to try to win back your losses.
One of the most important tips for Andar Bahar is to play only with money you can afford to lose.
When using an Andar Bahar online real money app, it is important to take advantage of any bonuses or promotions that may be available, such as deposit coupons, in order to maximise your profits.
Gradually increase the stakes from low to high. Do not rush into playing at higher stakes in the hopes of increasing your winnings. You're going to suffer much greater losses if you do this.
The use of side bets is one of the more advanced strategies in Andar Bahar. In this method, you might receive bonuses and make up for previous losses.
In this game, the first card, sometimes known as the "Joker," is always followed. Select the slot that corresponds to the Joker's suit.
To maximise your chances of winning at the online Andar Bahar table, you should use your winnings to make strategic bets rather than continually adding to your bankroll. By doing so, you can avoid spending any of your principal source of money.
Variations on the Andar Bahar Game
First card is dealt Andar
In this version of the game, instead of choosing sides by colour, the first card is given to the Andar side, the second to the Bahar side, and so on. In this instance, the odds alter. It is 1 to 1 in favour of Bahar and 0.9 to 1 in favour of Andar.
In the online Andar Bahar games, the first card played by a player, not the house card, determines whether the first card goes to the Andar pile or the Bahar pile.
Since you don't know the colour of this card when you place the Andar Bahar bet in a real cash game, this change, according to Andar Bahar tricks, makes the odds of the first bet close to 50/50. This may have been the reason why the rules changed. Even so, it looks like the payout for winning bets in an online Andar Bahar app for real money is still 0.9:1 on the side of the first card dealt.
Second bet after seeing two cards
In another version of the online Andar Bahar game, the player can bet on either side again after seeing the first two cards, even if neither of them match the house card. Now, the odds are about 51.58% more in your favour than they were at the beginning of the card game.
Betting on how many cards will be dealt
This isn't part of the original game, but if you play on an online app for real money, the dealer lets you bet on how many cards will be dealt until one of them matches the house cards. In this case of an online Andar Bahar game for real money, the bets can be in different amounts.
Andar Bahar side bets
The goal of the card game Andar Bahar is for players to be able to place bets on a number of possible outcomes and outcomes that match their bets. This is done by having tables where players can place bets on different outcomes and possibilities. These are called "side bets" in the game, and they make the game more fun than ever by giving players more ways to make money.
Different kinds of bets can be made. Some of them have side bets where you have to figure out the rank and suit of the card in the middle. In the game, your bets on the number of cards are usually given out before the dealer.
Andar Bahar online Vs Rummy online
Online Andar Bahar real cash games are a great way to step it up and make some quick cash, but there are other skill-based card games that could help you make a lot more money.
Because Andar Bahar online games are games of chance, your chances of winning depend only on luck, no matter how fun they can be. But there are other Online Card Games that can give you a real return on your time if you are sure of your skills, which you can get by practising.
For example, if you play skill-based games like Indian Rummy, Poker games, or even native games like Call Break and Dehla Pakad, you can learn real-life skills and use them to win real money instead of just relying on luck.
If you agree with these choices, you should try your hand at skill-based games like these. They can not only make you money, but they can also help you develop skills like logical thinking, strategic decision making, and emotional intelligence.
FAQs
Where can I play Andar Bahar online?

To simplify your Andar Bahar online casino experience, download the N8 Casino app. In just a few clicks, you can be seated at the virtual table and ready to play. You can download this app on Android and iOS devices and play whenever and wherever you choose.

How many cards are there in Andar Bahar?

There are 52 cards in a game of Andar Bahar.

What is a side bet in Andar Bahar?

Along with the standard bets on Andar or Bahar, the online casino may provide additional side bets. This provides an additional incentive for players to increase their wagers while playing the game.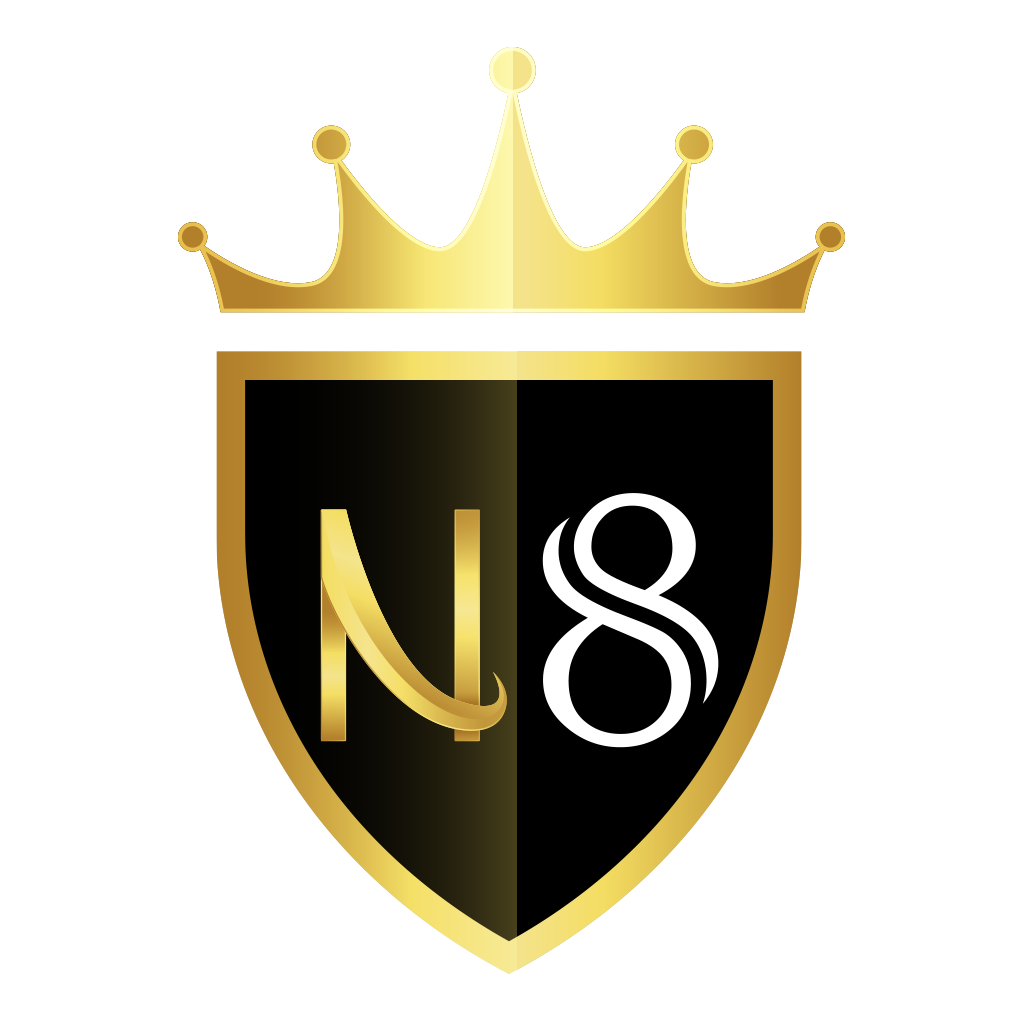 About N8 Casino games
N8 Casino is your best option to win at Andar Bahar and a whole host of other games with 1000+ casino games and sports betting options provided. Then there's the N8 app (both android and iOS) that allows you to take your game of Andar Bahar wherever you go. And if you ever find yourself needing help, they provide exceptional round-the-clock customer service.
N8 Bonuses
You'll always start with the upper hand with N8 thanks to their amazing daily bonuses, surprise offers, lucky wheel draw, and additional casino bonuses on higher deposits.