N8 Weekly Bonanza Bonus
October 17, 2022
359 Views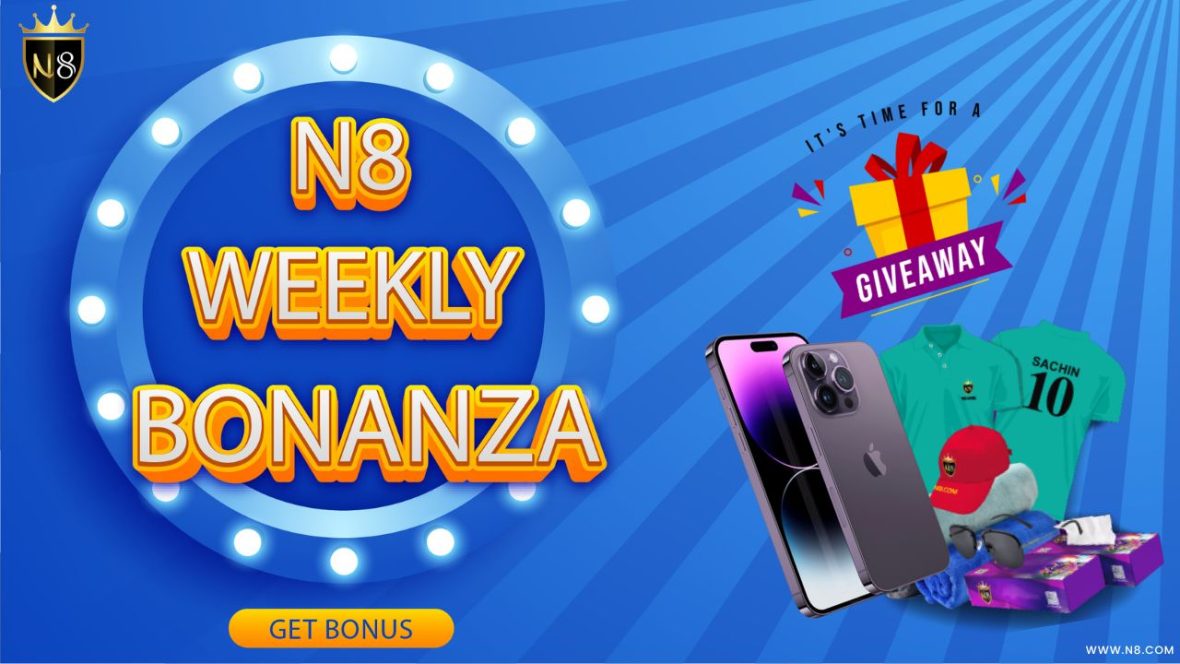 Want a chance to win every week?
Here's your opportunity to snag mind-blowing gifts like Apple iPhone 14 PRO, Sunglasses, Cricket T-shirts, Caps and many more! 
What is the Weekly Bonanza Bonus? 
Are you a registered N8 user? If you haven't already, you should sign up on N8 as soon as possible. When you become a member of N8, you'll have the opportunity to grab amazing weekly giveaways. The more you have accumulated at the end of each week, the more awesome your gifts will be!
What will you win in the Weekly Bonanza Bonus?
During the Weekly Bonanza Bonus, participants will receive some incredible gifts. You have a chance to win Apple 14 Pro iPhones, t-shirts with a cricket theme, sunglasses, and sunhats! Isn't that amazing to look forward to each week?
What are the rules of the Weekly Bonanza Bonus?
This event will begin on October 17, 2022 and will continue until further notice.
The recharge amounts and betting totals for members are recalculated and added up every Monday, using a natural week as the cycle (Monday through Sunday).
If the requirements for the deposit are satisfied, then the gifts will be applied. If you have more than one account, this offer will not be taken into consideration. All of the players will be subjected to duplicate checks. We reserve the right to reject the application in the event that the selection process is tainted by any instances of fraud or collusion.
This event is compatible with other events and can be merged with them without causing a conflict.
The images shown are simply meant to serve as a point of reference; the actual product takes precedence.
Why should N8 Sports be your betting app of choice?
The N8 Platform is the only place to play the best in online casino and live dealer games. You may now access a plethora of casino games, like Blackjack, Baccarat, Roulette, Sic Bo, and many more, from any computer or mobile device, whenever and wherever you choose!
N8 Games is well-known among Indian casino and sports betting enthusiasts. N8's many advantages and bonuses are geared specifically toward Indian gamers. Most players choose N8 because of the site's substantial bonuses, wide variety of games, and convenient deposit and withdrawal options. The N8 Welcome Bonus is huge, and the wagering requirements are fair.
N8 also provides the most convenient and comprehensive access to sportsbooks for its users who are interested in betting. N8 Casino and Sportsbook is preferred by players over other sites because of the extensive library of games they offer, as well as the high quality of their amenities and the accessibility of their user interface.
N8 Casino is ideal for Indian players because it provides a wide variety of cricket betting options including T20 betting in addition to other sports. In addition to its stellar reputation, N8 is frequently praised for its generous welcome bonus and other continuing incentives.
For the sake of its users' security, N8 follows the app's strict terms and conditions and uses encryption to protect its users' personal information. So, it is not an exaggeration to say that the N8 Casino website and app are fantastic for anyone who wants to play top-tier games and win substantial sums of money.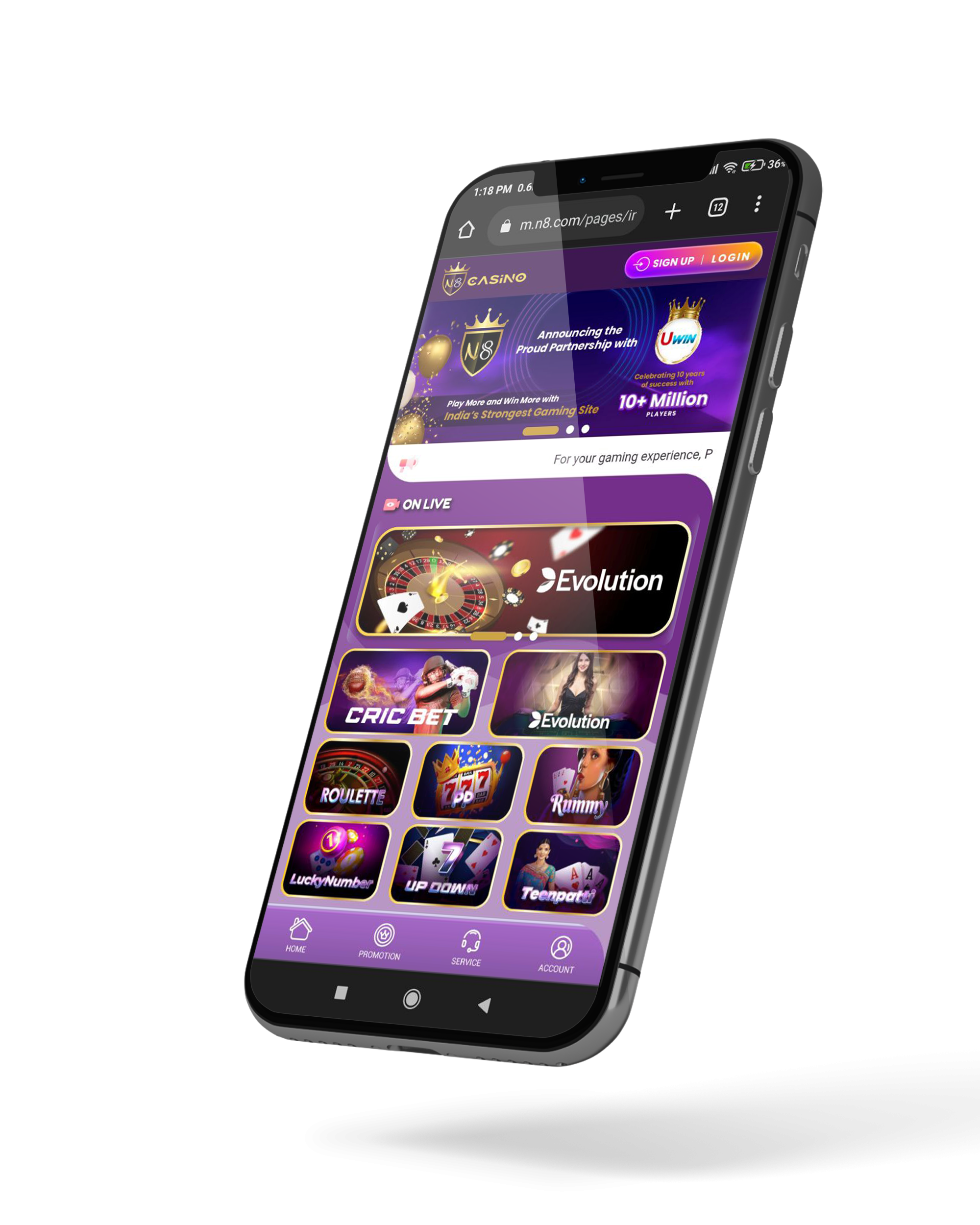 Why should you install the N8 App?
Interested in having sports betting and casino games at your fingertips? Not at all an issue once you install the N8 app, which is compatible with both Android and iOS, makes it incredibly simple to do just that.
Our mobile casino games have an unparalleled level of accessibility in terms of design, and they are unmatched by any of our competitors. It was created from the ground up to be as user-friendly and comfortable as possible.
When you install the app, you'll have access to
A streamlined user experience (just the features absolutely necessary for sports betting);
You can play all your favourite casino games and place sports wagers with just one piece of software.
It takes up very little space and functions without any hiccups.
Neither joining nor maintaining a membership is required. There is no cost to download either the Android or iOS software.
Assist for the primary Indian languages
The app provides 24/7 access to the help desk.