The Best IPL Captains of All Time 
February 24, 2023
1221 Views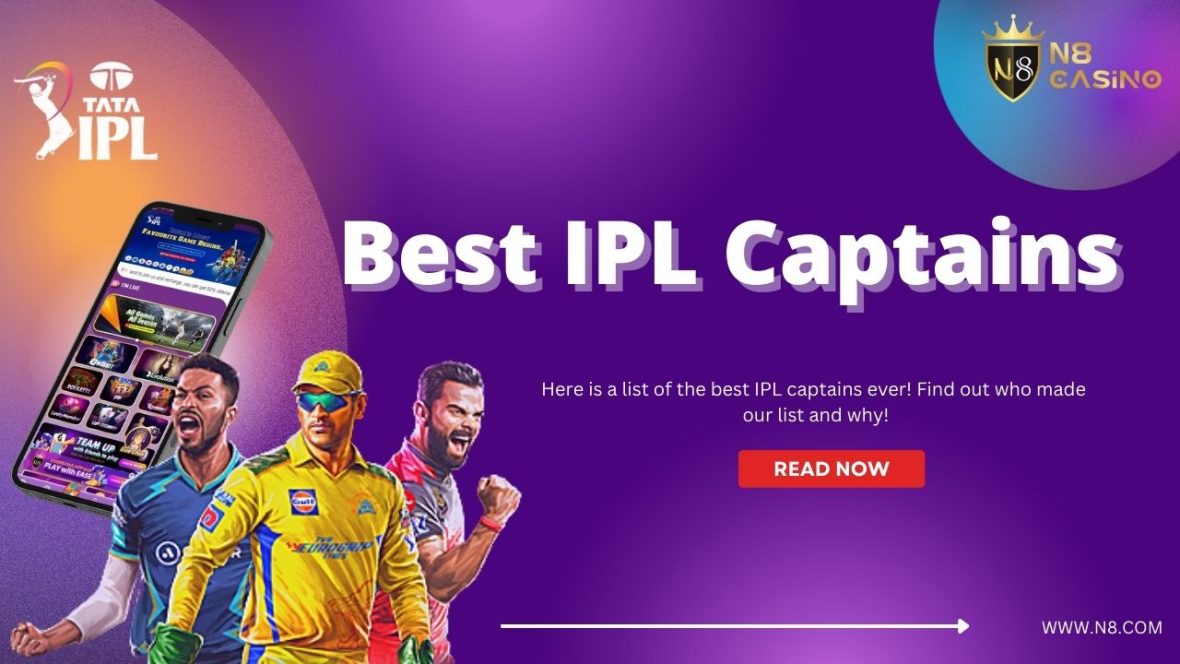 In its storied history, the Indian Premier League (IPL) has had some of the best captains. Here is a list of the best IPL captains ever, from master strategists to ace motivators. Find out who made our list and why, from MS Dhoni to Rohit Sharma and more.
Since its start in 2008, the Indian Premier League (IPL) has been one of the most thrilling and popular T20 cricket competitions in the world. Many outstanding players and successful captains have graced the league over the years, making it a genuine tribute to Indian cricket's quality and competitiveness. Now that the IPL 2023 season is ready to begin, let's learn more about the Indian premier league.
There is one man who stands out as the most successful captain among all the captains who have led their clubs in the IPL. Mahendra Singh Dhoni, also known as MS Dhoni, is that player.
Here's why honed in on MSD as the best IPL captain of all time, despite Rohit Sharma having a slightly higher win percentage – 59.68% to Dhoni's 59.60%
Ms Dhoni – The Best Captain In IPL
MS Dhoni has the most successful record as an IPL captain ever. He led the Chennai Super Kings to three IPL titles (2010, 2011, 2018) and four IPL finals overall (2008, 2012, 2019). He also clinched the Champions League Twenty20 title in 2010 with CSK. His shrewd leadership and ability to stay cool under pressure were some of the traits that made him one of the best captains in IPL history.
MS Dhoni, who is often referred to as "Captain Cool" for his calm demeanour on the field, has also been one of the most successful captains for Team India too. His captaincy and leadership skills have earned him a reputation as one of the best T20 captains in the world and cemented his place as the most successful IPL captain of all time.
More about the best IPL captain, MS Dhoni
Born on July 7, 1981, in Ranchi, Jharkhand, MS Dhoni began his cricketing journey as a goalkeeper in the school football team. He started playing cricket seriously after being encouraged by his school coach, and went on to represent the state cricket team of Bihar. After a few successful seasons, he was selected to play for the Indian cricket team and made his debut in December 2004. He quickly became known for his aggressive and innovative captaincy, and his success as the Indian team captain led to his appointment as the captain of the CSK in 2008.
Under MS Dhoni's leadership, the CSK quickly established themselves as one of the strongest teams in the IPL. In 2010, Dhoni led the team to their first IPL title, and they repeated this feat in 2011 and 2018. Throughout his career as the CSK captain, MS Dhoni has consistently demonstrated his leadership skills and his ability to inspire his team to perform at their best. He has been praised for his tactical awareness and his ability to make game-changing decisions in high-pressure situations.

One of the most impressive aspects of MS Dhoni's captaincy is his ability to lead a team that has been consistently successful over a long period of time. Unlike many other teams in the IPL, CSK have consistently made it to the playoffs and have never finished at the bottom of the table. This is a testament to MS Dhoni's ability to build a strong team culture and to consistently get the best out of his players.
Aside from his success on the field, MS Dhoni is also known for his humble and down-to-earth personality. He is often seen as a role model for aspiring cricketers, and his popularity has only increased since his retirement from international cricket in August 2020. Despite his success, MS Dhoni has remained grounded and has never let his success go to his head.
MS Dhoni's success as a captain has also earned him numerous accolades and awards. He has been named the Captain of the IPL Team of the Tournament on three occasions, and has also been named the Indian Cricketer of the Year twice. He was also honoured with the prestigious Padma Bhushan award by the Indian government in 2018, recognizing his contributions to Indian cricket.
Did you think we were going to stop with just the one captain? We have more information on some of the other best captains in the IPL, including Rohit Sharma, who is currently the most successful IPL captain.
Rohit Sharma – IPL Captain With The Most Title Wins
Rohit Sharma is another successful IPL captain who has led the Mumbai Indians (MI) to four IPL titles. He took over the captaincy of the MI in 2013 and has since established himself as one of the best T20 captains in the world. Under his leadership, the MI have consistently been one of the strongest teams in the IPL, and his tactical awareness and game-changing decisions have earned him widespread praise.
Under skipper Sharma, MI have won four IPL titles (2013, 2015, 2017, 2019 and 2020). There's no denying that Sharma has brought a new level of success to this team. His ability to read the game and make split-second decisions is what makes him stand out from the other captains. He is still continuing to prove his worth as an IPL skipper.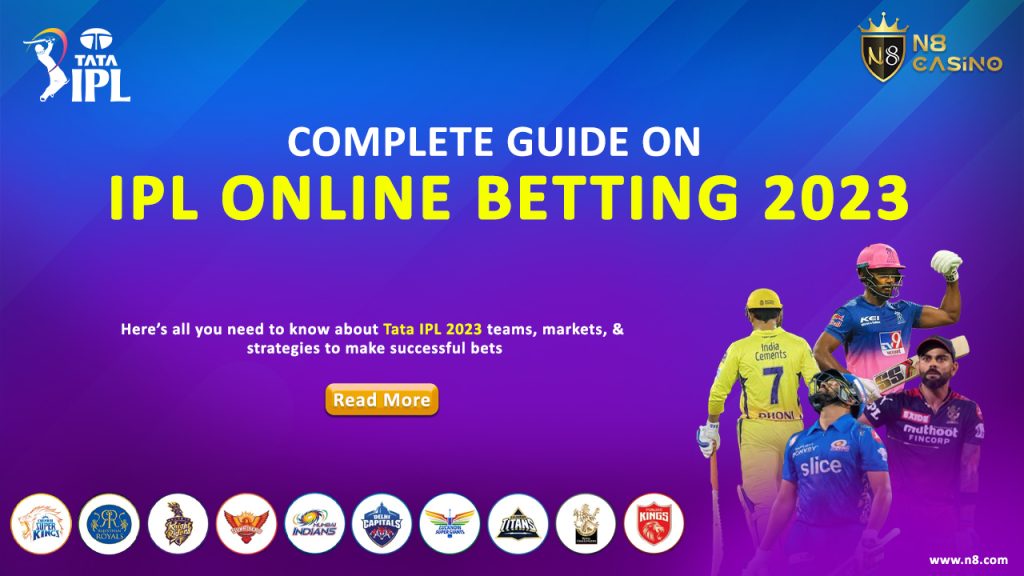 Also Read:
Gautam Gambhir – IPL Captain who led KKR to two wins
Gautam Gambhir is another successful IPL captain, who led the Kolkata Knight Riders (KKR) to two IPL titles in 2012 and 2014. He is known for his aggressive captaincy and his ability to lead from the front with the bat. Gambhir's captaincy has been instrumental in the success of the KKR, and he is widely regarded as one of the best T20 captains in the league. A strong believer of leading from the front, Gautam Gambhir has been one of the most successful captains in IPL history. In 2008, he led the Kolkata Knight Riders to their maiden IPL title and once again repeated his success with them in 2012.
Beyond just leading a team to success, he mentored several younger players like Manish Pandey, Yusuf Pathan and Sunil Narine which helped KKR establish itself as a powerhouse in the years to come. The left-hander's ability to recognize talents and assign roles made him an effective leader in the team.
Before we wind up, we must acknowledge two legends of the game who have captained the teams in the IPL.
Shane Warne
Shane Warne led the Rajasthan Royals to success in the inaugural edition of the tournament in 2008, becoming one of only two captains to win an IPL title without any foreign players. His inspiring leadership and high-pressure tactics helped young players like Shreyas Gopal and Rahul Tripathi produce some memorable performances. Warne understood that his job was not only about losing games, but also about improving Indian cricket by helping local talent succeed in the big leagues. His legacy still remains a key factor for Rajasthan Royals' continued success despite shooting star performers over time.
Sachin Tendulkar
The great Indian cricketer Sachin Tendulkar led a team in the Indian Premier League (IPL) during a portion of his career. During the 2009 and 2010 seasons, he captained the Mumbai Indians and was well-known for his level-headed and composed approach to leadership. Sachin's experience and understanding of the game made him a valued asset to the Mumbai Indians and a recognized captain in the Indian Premier League (IPL), despite the fact that he had not won any IPL titles as a captain.